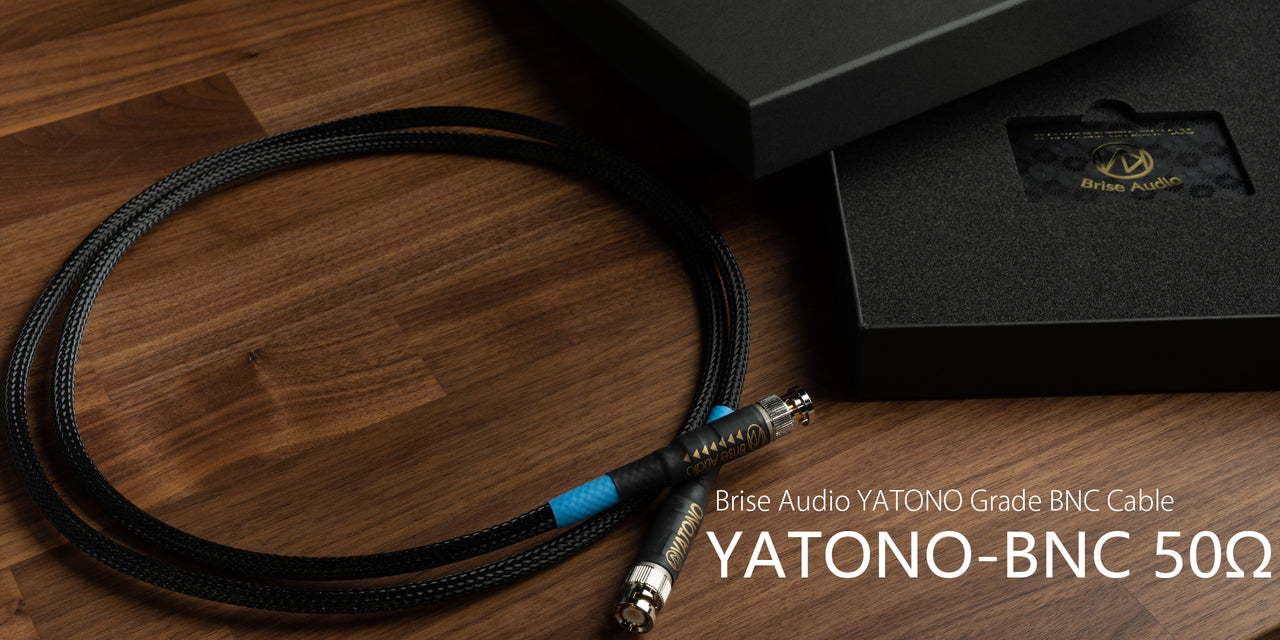 Today, the product goes on sale on November 10, 2022.
We are pleased to announce our new YATONO-BNC 50Ω cable.

YATONO-BNC 50Ω cable


・Made exclusively for high-precision clock generators for home audio applications.

・The inner conductor is insulated with a high foam material with excellent high-frequency insulation characteristics to achieve ultra-low loss in the high-frequency band. High purity single copper wire is used for the conductor.

・Tuned with BriseAudio's proprietary high sound quality technology (multiple materials including proprietary special CNT material*1, special electromagnetic wave absorption shield material*2, BS sheet*3, etc.)

・The 50Ω BNC connector is a newly developed dedicated connector designed for sound quality.

・The sound quality is pyramid-balanced with a very solid framework. The sound field is not blurred, the expanse is clear, and there is no dissipation. The sound quality has been finished so that they have a modern sound quality trend.
Click here for product page
https://briseaudio.com/pages/yatono-bnc50
(product) line-up
YATONO-BNC-50Ω 0.5m 【MNP:YTBNC-50-005】 JAN:4570113631003
YATONO-BNC-50Ω 1.0m 【MNP:YTBNC-50-010】 JAN:4570113631010
YATONO-BNC-50Ω 1.5m 【MNP:YTBNC-50-015】 JAN:4570113631027
YATONO-BNC-50Ω 2.0m 【MNP:YTBNC-50-020】 JAN:4570113631034
YATONO-BNC-50Ω 3.0m 【MNP:YTBNC-50-030】 JAN:4570113631041
YATONO-BNC-50Ω 4.0m 【MNP:YTBNC-50-040】 JAN:4570113631058
YATONO-BNC-50Ω 5.0m 【MNP:YTBNC-50-050】 JAN:4570113631065