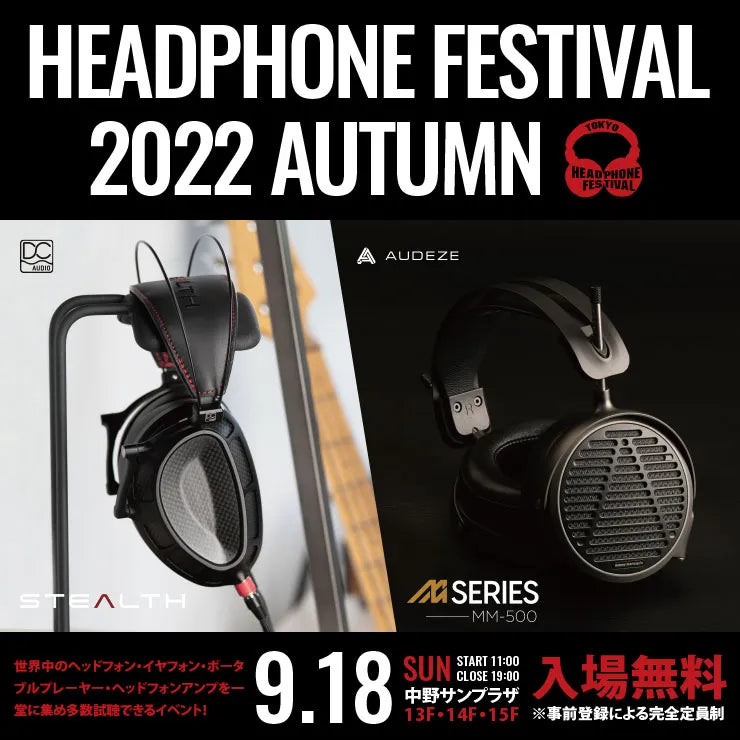 We participated in the Headphone Festival, Autumn 2022, held at Nakano Sunplaza on September 18, 2022.
Pre-registration is required to attend.
Exhibits include.
1. testing Brise Audio cables in a high-end portable audio environment.
2. test Brise Audio cables in a high-end headphone playback environment.
3. Comparative listening of all Brise Audio products including new products at once.
4. Brise Audio users will receive a Brise Audio Cable Smoother as a free gift. Please present your Brise Audio product at the booth and we will give it to you.
Comparison listening with your own products is also possible. Please feel free to bring your own products.
For more information, including photos, click here.
Regarding the compatibility chart for headphone cables brought in, etc.