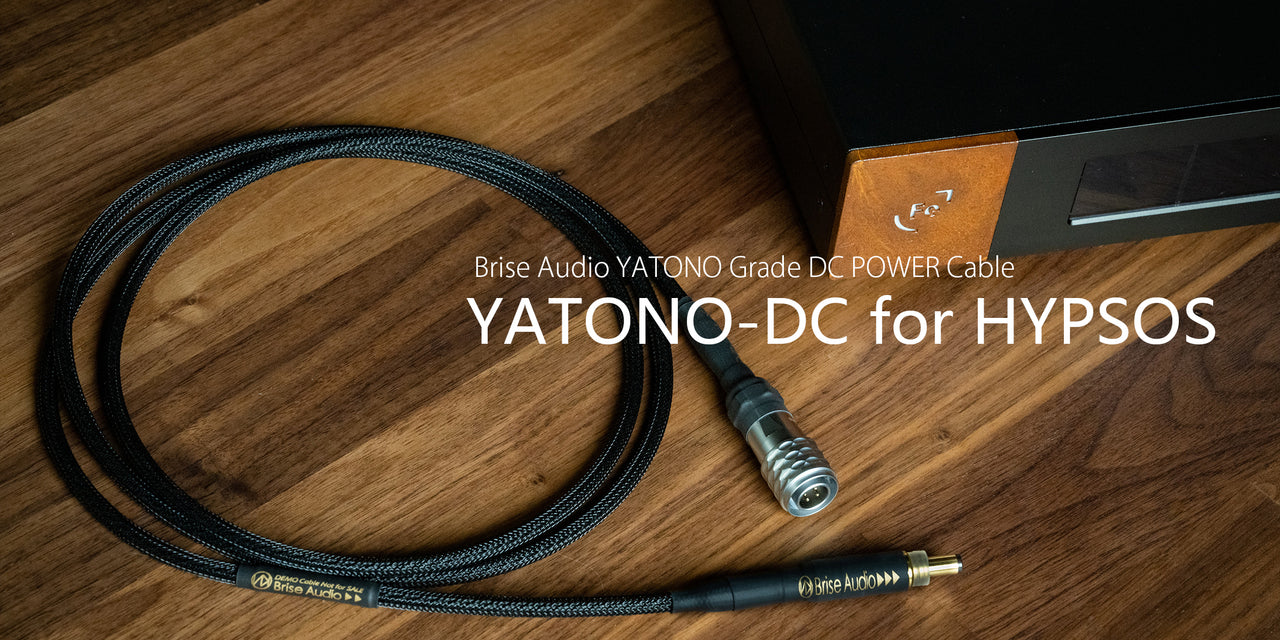 ・Exclusive DC cable for HEM's Ferrum Audio HYPSOS developed as an external DC power supply device

・Newly developed original wire material (special high-purity single-crystal copper conductor) is used to withstand continuous supply of up to 30 V/6 A.

・Tuned with BriseAudio's proprietary high sound quality technology (multiple materials including proprietary special CNT material*1, special electromagnetic wave absorption shield material, BS sheet, etc.)

・Many DC plugs are available and can be specially ordered to enable connection of HYPSOS to a variety of equipment.

・Remote sensing function: Supports 4T Sensing Design (4TSD)

・YATONO-DC for HYPSOS is certified by HEM for functionality and safety

See product page for details.